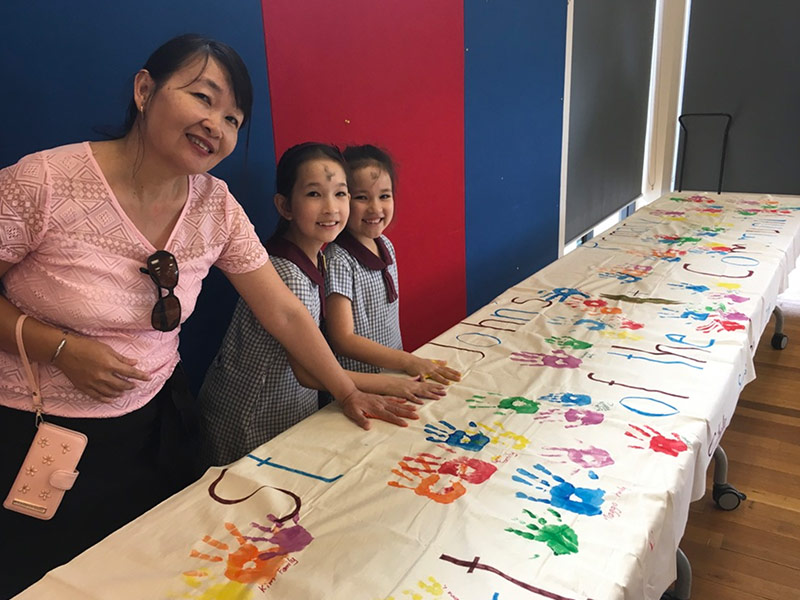 Stage 2 students at St John's Primary, Riverstone have been learning about measurement and numeracy and having a lot of fun along the way.
From hand span to wing span, this term students have been tasked with identifying how to measure objects and distances and record the information. Utilising paddle-pop sticks, unifix cubes, rulers and more to measure everything in sight, students have not only discovered how formal units of measurement work but how to best communicate their learning with others.
"The students enjoy the hands on nature of the task and keep asking what other things they can measure," said teacher, Jackie Willard.
Ms Willard said the learning is focused around how to measure objects and how to apply formal units of measurement such as millimetres or centimetres. She said students use reasoning, communication and negotiation skills as they talk with their peers about how and why they would measure something.
"It is fantastic to hear the students articulating their thinking and understanding and having a 'light bulb' moment about an efficient strategy," she said.
Students even had a little help from their parents during Catholic Schools Week, as they moved into their next stage of measurement - paper planes! Students had to measure the wingspan of their creation, draw it to scale and then fly their planes.
Talk about a fun way to explore and apply mathematical concepts in the world around us!