Vision and Mission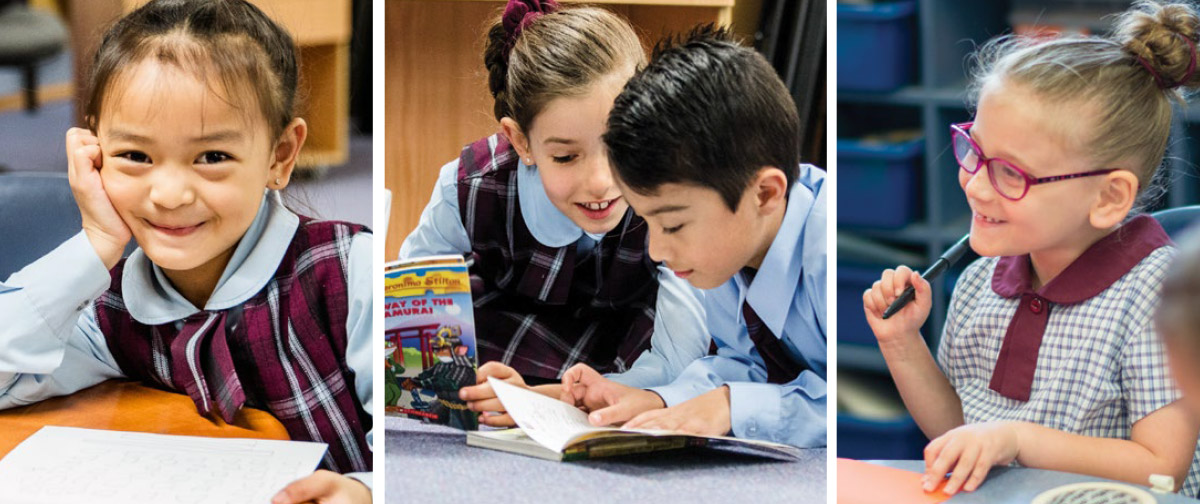 We believe that St John's is a dynamic, innovative Catholic school, where each child is known, cared for and understood.
We are proud to belong to a community alive with Gospel faith.
Our purpose is to provide a secure, educational environment that develops independent, lifelong learners.
We believe in the importance of:
building and maintaining high academic standards
striving for personal excellence within our community of learners
encouraging a highly professional and dedicated staff
developing an effective partnership between home, school and parish.
We place a high value upon justice, respect and equity.
We appreciate and nurture the uniqueness and self-worth of each individual.
We respect and work in harmony with our school's unique physical setting.
---
St John's School Logo
St John's Primary school motto, 'Strive to Achieve', has a long history. In 2003 the school logo was changed to its present form. The cross and the gum leaves represent our Christ-centred learning in a semi-rural setting.
---
St John's Belief Statement
Improving learning outcomes for all students is central to a quality Catholic education at St John's. We believe that students learn best when the school and parish community work together to create a faith-filled environment based on Gospel values. We are committed to the total care of the whole student – physically, emotionally, intellectually and spiritually.
We believe that students learn best when our learning environment:
is stimulating and welcoming
is safe, happy and consistent
values and caters to the diverse needs of each child
celebrates the contributions made by students
promotes opportunities for inquiry, investigation and discovery
encourages collaborative learning and creative problem solving
is well resourced.
We believe that students learn the best when the teacher:
provides enjoyable, meaningful and purposeful activities at all levels of learning
models and encourages positive attitudes
models and facilitates independent thinking
motivates and invites students to participate in, and plan, their learning
celebrates and affirms students' progress
commits to meaningful self-reflection and evaluation, and is open to new challenges
engages in ongoing professional development.
We believe students learn best when learning is fun and when they:
engage in activities that are relevant and purposeful
take control of their own learning and are responsible for it
experience the freedom to question and record their own processes
verbalise concepts
take risks, have a go, guess, try a new or different way of doing things
do and discover
believe they can do it
recognise both their own and others' strengths and challenges
value uniqueness
set goals that strive for targets just beyond their comfort zone.
We believe that students learn best when parents:
initiate, guide and develop their child's faith
are supportive and form part of a network of students, staff and other parents.
As a school we are committed to developing and maintaining protective practices to ensure the safety of the people in our care.
We value the uniqueness of all individuals, their customs, traditions and cultural heritage, including the Indigenous members of our community. We promote mutual respect and inclusion of all.